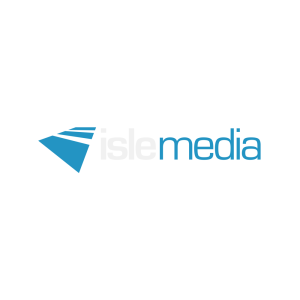 The Isle Media is not your ordinary media company in Honolulu, Hawaii but one that is always keen on showing fresh perspective in every project they make. With specialization in the wedding industry, the people behind the company are always so invigorated on the perfect way of capturing your wedding day. Lead by a visionary man, Alan Sangpan, Isle Media is composed of a film production team dedicated to realizing his visions.
The Isle Media Team 
Isle Media started with visionary, self-taught videographer Alan Sangpan's dreams on invigorating the whole wedding industry with fresh perspective, and new ideas on the best way of capturing the most special day for every couple. With those visions, he set to recruit the perfect team comprising visionaries, and passionate individuals in the industry who can help on realizing each of their personal and professional visions.
First to that team would be Reese Moriyama and Zairrah Geyrozaga. Reese is the team's portrait photographer who's always full of energy, while Zairrah is the team's beauty industry expert. The two of them are the principal artists who allowed Isle Media's expertise to greatly expand. With the collaboration of each expert in Isle Media's team, they were able to develop their own style characterized with enduring, fun and extremely unique aspects of film production.
Isle Media's Edge in the Wedding Industry
Isle Media is highly recommended with the fact that the company has successfully revolutionized today's wedding industry. It has all been made possible with their effective use and incorporation of various tools and technology in much better video production. Alan Sangpan utilized the whole team's specific talents and expertise in creating a one-stop shop for couples in their wedding plans.
The company is capable of incorporating photography, videography, disk jockeying and emceeing, beauty as well as floral services fluidly that it makes the most perfect wedding video production. As such, many of their clients cannot help but voice out how great their company always performs. At the same time, the Isle Media has also successfully introduced a dynamic bundling that allows every customer the ability to create the wedding package that's right to their needs.
Whether it is private to high-end events, the Isle Media guarantees not a too small or too large occasion that can interest them. The company itself is not a simple media company, but one that represent a successful collaboration of innovation with art together with solid relationship among the team and their clients. When it comes to video production, value is always what Isle Media takes priority with the help of a great number of professionals in their team.
In all the years that Isle Media provided their film production expertise, they have successfully serviced Hawaii's entire major island such as Big Island, Lanai, Oahu, Maui and Kauai, in some of U.S. destinations including San Francisco, Las Vegas, Chicago, Seattle, New York City, Houston, Miami, Denver, Eugene and Madison and worked with several projects outside of the country in destinations such as Guam, Palau, Thailand and Japan.